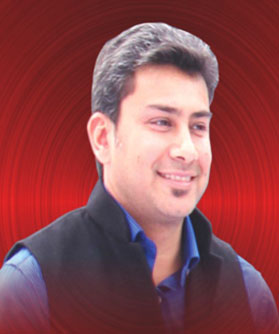 DR. RANMEET BATRA
Trustee Incharge
Nothing can stop a Man Who Really Desires.
It is a known fact that young minds have immense energy which can be effectively harnessed by involving them in creative and constructive activities. .
Future citizens need to be motivated in the right direction and education is the best tool for it as it makes worthy contribution in life and enables.
us to understand our duties as a citizen. I am sure that Sant Nischal Singh Public School, Ladwa will continue to strive hard to achieve its motto of overall development of nischalites. Fair winds&God Bless!