Welcome to
SNSPS

Ladwa
Provide world class educational service since 1979
Sant Nischal Singh Public School, Dera Ladwa is a co-educational English Medium school affiliated to CBSE upto Senior Secondary Level, New Delhi and is run by 'The Sant Nischal Singh Memorial Trust' –Yamunanagar.
The School stands as a sacred memory to our beloved the Late Sant Nischal Singh Maharaj who as a true disciple of Bhai Kanahya served humanity selflessly all his life. His was a dominant role in the spread of education especially in the far flung rural areas.After Santji's heavenly abode in 1979 his devotees and the members of Sant Nischal Singh Memorial.Trust took upon themselves the responsibility of setting up educational institutions to carry on the sacred work in the memory of the Late Santji.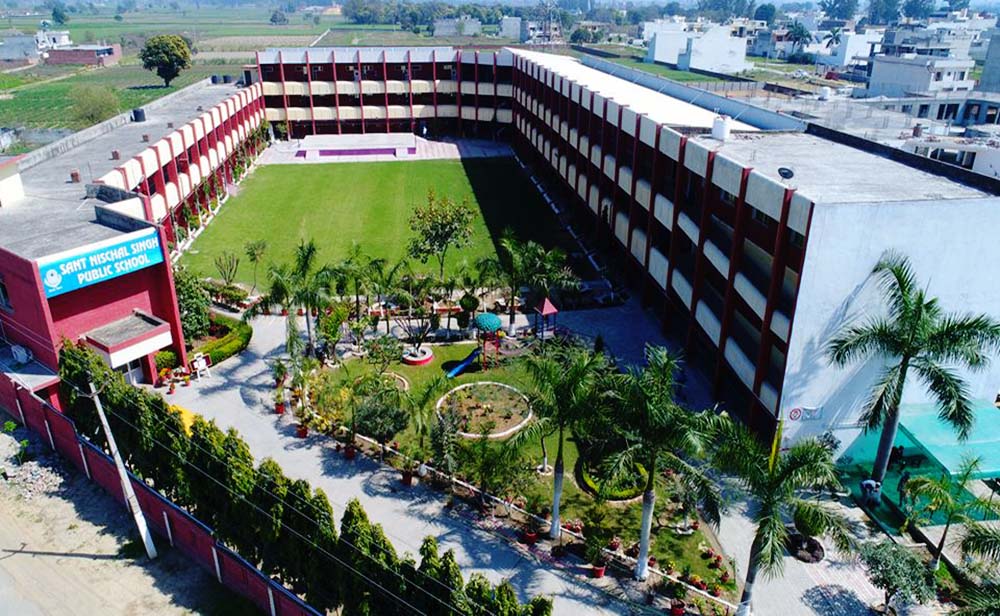 In 1979-our prestigious Institution 'Sant Nischal Singh Public School' started functioning at Yamuna Nagar and within a very short span of time the school achieved high standards and repute in imparting quality education. Quality education usually remains a dream in a small town but Santji's great devotee Dr. Waryam Singh Ji- The General Secretary of the Trust made this dream come true. On the persistent demand of the people our school was inaugurated on 15th May, 1994.
The successful materialization of such a magnitude projects has been the result of Dr. Waryam Singh Ji's devotion and far- sighted planning. His dedication and hard work has earned him a permanent place in the annals of school. Thus Sant Nischal Singh Public School, Ladwa which started functioning with an initial strength of just 100 students……. Today the number is ever increasing. The school is affiliated to CBSE – New Delhi upto XII level and has acquired a place of eminence and fame amongst the best schools of District Kurukshetra by achieving 100% result of class X and XII consecutively for the last Eight years.